Toolkit: WordPress
Type: Entertainment & Media
Timeline: 1 month
MY ROLE
As a sole UI/UX Designer, I was responsible for launching the company's first website in the cryptocurrency industry. I led the UX and UI, producing all major deliverables to the client during Mar '17 to Apr '17. I worked alongside the CEO and the Executive Producer within this sprint challenge to push the company's user base (YouTube, Instagram, & Website).
Giordany Orellana (CEO & Co-Founder)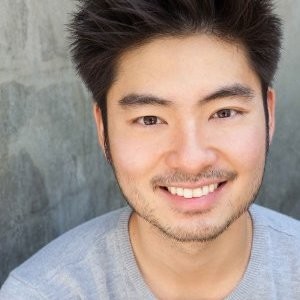 Nathan Leung (Co-Founder / Executive Producer)
sprint month Breakdown:
Week 1: Research
Week 2: Strategy Development
Week 3: Ideation and Wireframing
Week4: Final Designs, Team Feedback, and Launch
PROBLEM
HOW DO WE PUSH TWO SERVICES INTO A UP-AND-COMING COMPANY? (VIDEO SERVICES & EDUCATOR)
Cryptocurrency's popularity continued to rise in early 2017, tutorials from other creators spiraled on multiple social media accounts. Cryptonauts followed suit to make weekly videos as other content creators. To differ, I wanted to pursue the brand identity for Cryptonauts that would highlight them as both educator and creative services.
USER RESEARCH
LEARNING ABOUT THE USERS ON DIFFERENT SOCIAL MEDIA CHANNELS
Taking in the preliminary knowledge from Giordany and Nathan based on their conferences back in 2017, I searched on social media to learn more about the community by identifying the types of people seen on Instagram and comments on YouTube. Below is what I learned about the crypto community:
65% mobile viewers | 35% desktop viewers

enjoys long, informative, and simple to understand content, specifically with quirky and quick animations.
WHAT COULD BE SOME POTENTIAL PAIN POINTS?
Brand discrepancy may cause confusion for viewers and potential clients.

Lack of content to view between educational content versus clientele.

Familiarity with content updates on YouTube versus a potential site.

Certain users may need password access to obtain certain information and content if they wish to be a clientele.
STRATEGY
PROVIDE A PLATFORM WHERE VIEWERS AND CLIENTELE CAN KNOW TWO SIDES OF CRYPTONAUTS
The team had a way to distinguish the difference, which was having a branding mascot to stand out amongst the competitors for the viewers. Nathan playing the persona as Captain Crypto (a public figure known in the crypto space). The goal for this brand was to ensure trust, comfort, and storytelling as a foundation to a viewer's success in crypto.
IDEATION & Wireframing
CREATE A SIMPLE EXPERIENCE WHERE CRYPTO IS FUN TO LEARN
I drew inspiration from my OLD website to develop these wireframes and asked Giordany and Nathan for feedback to matched their brand conception for the company.
FINAL DESIGNS and RESULTS
WELCOME TO THE CRYPTO INTELLIGENCE PORTAL
From 2017 to early 2018, Giordany and Nathan traveled to host conferences about cryptocurrency. Attendees were able to see Cryptonauts content as an educator on the website from past content. Clientele booked the company to shoot crypto content. From this design, the company has increased the following:
Increase in contract work for other cryptocurrency-based organizations.
Increase in social media growth and brand engagement (Reddit, YouTube: 11,000K to 14,000K, conference visits)
As of 2019, the website shut down due to Giordany and Nathan both pursuing personal opportunities. The biggest takeaway I learned from this project was introducing myself to the UI/UX industry. I was blessed to be able to get an opportunity to work with Nathan and Giordany as they provided me the resources for research to design implementation.